Public Relations
SMAA is looking for undiscovered talent in any endeavor please send an email to arcadiaguard113@msn.com telling us your story and why it should be presented on national or local television, newspapers, or magazines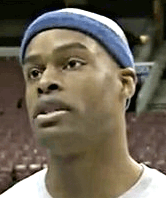 Corey Rich (The Dribbler)
He is my former teammate. I have never seen anyone work as hard him or have as much determination. We would work out together early in the morning at La Fitness while I was playing at Arcadia University. I knew he contained the X-factor like the other players that I do PR for or train.

Marc Zumoff Sixers Announcer quoted him as the "Worlds Best ball handler". He has recently been featured in Slam online magazine, Philadelphia Tribune, Fox, Comcast Sportsnet, and ESPN First Take. His never give up mentality attributes too much of his successes! Impossible is nothing is the C Rich motto as he goes around to different schools in the Philadelphia area explaining his message of hard work and determination to kids across Philadelphia!!
Promoted Corey Rich to David Letterman, ESPN First Take, Comcast Sportsnet, Fox news, slam online magazine, Philly Inquirer, Philly tribune.
Slam Magazine Article
The Philadelphia Inquirer Article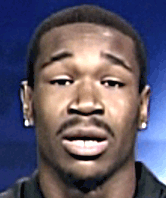 Jason Hall
Jason has a charismatic personality besides his outstanding guard skills. You can see his personality through the different TV venues that Jason told his amazing story on!

I have been a personal friend of Jason's for years and we use to workout together at Arcadia and now my goal is to take the fundamentals I learned to help Jason and other guys that I train to reach the next level in their basketball careers. I have done the entire PR for Jason and plan to continue to push his name out. The great thing about Jason's character is that he is hungry and humble. That is the motto that I have for all the guys that I train. The key to achieving your goal is to take advantage of every opportunity that life hands you and Jason continues to take advantage of opportunities that come to him!
Promoted him to ESPN first take, Comcast sportsnet, Fox Philadelphia, ABC Philadelphia Tribune, Philadelphia Inquirer, Fearless Magazine
Philadelphia Inquirer
Fearless Magazine Article

Media Relations