Jon Solomon | CEO
Jonathan Solomon is the founder and CEO of Self-Motivated Athletic Agency. He has masters in Entertainment Business with Sports Management elective track. Mr. Solomon also has a bachelor's degree from Arcadia University. He learned the training techniques from Jay Jameson and Sam Rines in order to be able to develop basketball players at a rapid pace. Mr. Rines lived by the quote "To achieve you must believe", while Jameson stressed, "failure to prepare is preparing to fail." Jon also has management and sales experience. He worked briefly at La Fitness as a sales counselor and Cydcor where he was the top salesman in the country for the month of November 2008. He will use his sales skills to market SMAA well and attract new clients while retaining his current clients.

SMAA distinguishes itself from other companies by recruiting and training undiscovered talent. SMAA's strategy of finding undiscovered talent makes our clients more marketable to their followers because the clients were considered the underdog at a specific point in their career. Most people enjoy rooting for the underdog. We are reaching our customers by fulfilling all of our clients needs. We have set up a system to make sure that each one of our clients gets the exclusive training that they need in order for them to reach their specific basketball goals!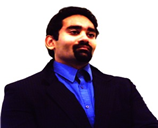 Siddharth Sharma | Athletic Performance
Sid Sharma is the founder and owner of Explosive Athletes Institute (EAI) in Phoenix, AZ where numerous top basketball players from around the world come for the most cutting-edge basketball performance training available. Sid founded EAI after completing a Master's Degree in Mechanical Engineering and a Bachelor's Degree in Biomedical Engineering with an emphasis in biomechanics from Arizona State University. He has designed and developed several proprietary state-of-the-art equipment allowing basketball players to achieve maximal results in minimal time. Sid helps add another dimension to SMAA's world-class staff by providing our athletes with the best physical preparation for any level. Visit EAI at Explosive Athletes Institute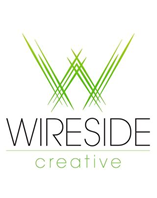 Wireside Creative | Production
Wireside Creative is a production company based in Los Angeles and London, specializing in Music Video, Documentary, and Commercial. First launched in the UK in 2012, the company quickly expanded to the US the following year. We host a variety of directors, producers, cinematographers, editors, web/app designers, and animators to provide a one-stop service for clients. Visit Wireside Creative at wireside creative.






SLAM Magazine Online Article on SMAA – Wednesday, October 19th, 2011 at 2:44 pm
For the Love of the Game | This agency isn't all about raking in top dollars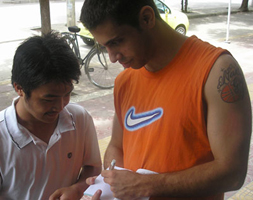 "I was writing a business plan at Full Sail University—I was thinking about when I played basketball, what it was like for me." —Jon Solomon
Part One
From a young age, Jonathan Solomon knew that he would dedicate his life to the game of basketball. It began when he was 10 years old, before any remote thought of a business plan had come close to entering into his mind.
According to Jon, it happened when he would shoot around and work on his game by himself—this is when most basketball aficionados truly realize they adore the game. It was also a time where he felt that the only way he would truly fit in was through committing himself to the hardwood and all it had to offer.
Jon walked me through those passionate days in the gym/park, the long hours that would help him to recognize what hard work looked like later on in his life.
"I remember I would go to the gym a lot by myself to work out and get better," explained Solomon. "The thing is that when I was at a younger age, I didn't have the guidance or the direction to become better at basketball and I think a lot of kids at a younger age don't have the guidance or the direction to play basketball.
"I would be out there all day working out. It was pretty much an escape for me because I didn't have a lot of friends and it was something that I could do. I wanted to get good at it but I didn't know how. All those videos, they didn't help me much.
"That was around seventh or eighth grade. And to be honest with you, at that time I was pretty bad at basketball."
The first person who Jonathan says impacted his life in a positive way (besides his immediate family) was the legendary Sam Rines, Kobe Bryant and Rich Hamilton's former trainer in their high school days.
"Jon came to me and he was very green and naive about basketball," explains Rines in a recommendation for Solomon.
Solomon grew to respect and adore Rines' intense training sessions so much that when he was in high school, he worked two busboy jobs (at Perkins and Talamore respectively) for $8 an hour. The time he put in clearing food paid off in the form on knowledge from one of the best basketball priests around, and Solomon took Rines' wealth of knowledge in as if it were gospel at a church.
"Basketball is everything to me. I wanted an opportunity to learn the game and I was willing to do whatever it took," explained Solomon. "Whatever he told me—I listened to whatever he said. I was like a sponge, trying to learn everything."
Still in high school, Jon was not only learning from the best about the dedication it took to become a better basketball player; rather, he was also learning about the types of motivational techniques and other nuances of working at the basketball that helped to take players to that next level.
Coach Rines shed some light on the benefits of Jon's mental awareness level in the gym.
"Through his hard-work, diligence and paying attention to detail, he not only made himself a good player—he can teach other players to become good," states the 63-year-old Philly trainer. "He exemplifies what it takes to become a good player. He works hard teaching you the basic, fundamental skills of basketball."
Solomon was never the man on his team; conversely, despite the diligence he put into the game, Jon barely played in high school. "It was at the point in high school where I scored my first points at the end of the game and they carried me off and interviewed me," Solomon says.
After high school, Jon continued to pursue his basketball career and found a way on to Division III Arcadia University's basketball team.
"I went to Arcadia University and I had a coach who pretty much stereotyped me," explained Solomon. "He said, 'Oh, you didn't play so much in high school so you must not be that good.'"
And it didn't help that on senior night in college, Jon barely got off the bench.
"It was senior night—this is my chance to play—and my coach put me in for 30 seconds at the end of the game and I just thought, You don't know what it feels like to go to practice for four straight years and then get in the game for 30 seconds.'"
Part Two
"I first started dribbling a basketball as a kid in the park where my parents used to hang out. There was no basket, so the first thing I shot on was a crate. And I could always shoot, so when I got to a real basket it was just…a lot easier [laughs]." —Jason Hall
No matter how normal he seems, Jason Hall isn't normal. No matter what he says, Jason is different. He's special and it's just amazing what he has done so far in his life; overcoming odds and crafting skills on the court that, quite frankly, haven't been seen at Hall's caliber very much—if at all, ever.
You see, Jason wasn't born with ideal hands for the sport of basketball—but he made them work in a manner as though there's nothing different about him at all.
"I was born with three fingers on each hand," explained Hall. "I have two fingers and a thumb on each hand. I can play the game just like I had five fingers—I'm coordinated at a very high level."
One needs to look no further for evidence of this coordination by hearing about the time that his mother tried to collect a check for disability on her son and Hall botched the situation: The test for disability was for Hall to catch tennis balls when he was 3 years old, a task that he accomplished with great ease by catching everything thrown his way.
Then, he found basketball.
"I started playing ball at a young age when I grew up in the projects at 51st Street and Summer Street in West Philadelphia," he continued. "It was hard there. I never really wanted to talk about it, but I had a hard time in an environment with other kids teasing me and I wasn't the type of kid to go home and tell my mom because I didn't want her to feel bad."
Feeling ashamed and sorry wasn't how Jason was going to live his life. Instead of hiding, Jason began working on his game before class even started at school.
"I had already spent three hours at that court before the first kid got there, so when he wanted to run one-on-one, of course I dominated him because I was there every day," said Hall.
Along with help from his uncle Howard Evans—who starred at Temple and got cut from the Philadelphia 76ers, Jason found also found another mentor in his life.
"I met Jon Solomon through my brother because he was my older brother Tyrone's teammate. He told Jon about me and said 'Yea, my brother's trying to get into college' and stuff like that.
"Then Jon started telling me about how he loved basketball and he couldn't get off the bench because the coach won't give him a shot, and he used to always want to do drills and I was like 'Alright, Jon. I'll do drills with you!" The drills turned into pick-up games and that turned into us hanging out every day because we both loved basketball, so we got really close."
Part Three
Percell Coles, a 6-2, 200-pound guard, starred at Simon Gratz (Rasheed Wallace's alma mater) and then went on to a successful career at Cleveland State, but he was always dissatisfied with what he saw in the hierarchy system within the game of basketball.
"What I didn't like was that the people who weren't on full scholarship were treated differently than the starters," stated Coles. "I didn't like that because I believe that before we're basketball players we are human beings, and we need to be treated as such. I think people get wrapped up and involved in the business. I was always a friend to these types of people and I always thought, Maybe when I'm done with basketball I can help some of these people out? Maybe I can start my own agency.
"When I was playing pro in Europe I said to myself, I'm going to build all my contact information up. I've played in Russia, Spain, Ukraine, Germany, Italy, Switzerland and China."
More than just a player and on opposite terrain from Solomon (he had made it to the pros), Coles clearly had deep ambitions of wanting to help people—basketball players—in their struggle to get noticed by a professional team overseas.
"When Jon and me met, it was almost destined to happen because he had his players and I had my contacts. Everything came together perfectly."
The two have an agency called Self-Motivated Athletic Agency. Instead of being based on getting high profile and hyped players, SMAA is trying to reach a niche group of players—a collection that Solomon is adamant about reaching because he understands the value added to the players' psyche from having people care about their improvement.
"With the guys that Percell and I recruit, we look for guys who didn't get a fair chance," explained Solomon. "They work hard, they listen, and they want to succeed. A lot of agencies look to find the best guys but that's where we stand out because we look for the people who are the most passionate and hard working.
Part Four
"I would love for all the players who come to this agency to reach their goals in basketball," explained Solomon. "I want everyone in the country to know who I am because I want to tell my story. It doesn't matter if you're the last person picked [gasps]… I'm trying to get these young adults in the right direction, get them where they want to go. I want people to watch people when they're playing basketball and to be honest when they evaluate players, because they can always improve."
What stands out about Jon Solomon, Jason Hall and Percell Coles is that they all have a strong, unwavering passion in what they believe in. Solomon and Coles want to help people—players—like Hall, who are pursuing their dreams in the basketball arena while building their lives up at the same time. It doesn't matter that Coles' career high is 83 points in an ABA League Game in 2005 or that Jon's career high is a meager 5 points when he was at Arcadia—they have the same mind frame.
The agency and its players just got back from a tournament in China where they visited six cities and competed against teams all over the CBA and they are getting ready to head back on another one in the next few weeks.
In addition to this story, there has been coverage of SMAA's incredible team of persistent ownership and athletes by Comcast Sports Net and various other news outlets.
True to their core slogan, SMAA isn't even close to where they expect to be in a few years. When your motto is "Dream Big, Achieve Bigger!" there's always something better at the next turn.
You just have to work hard to get there…
***Below is a list of the other athletes who SMAA works with regularly.
Kwan Waller is a 5-11 super-athletic lead guard with a relentless passion for the game of basketball. He averaged 13.2 ppg at Kentucky Wesleyan.
Mike Johnson played at Virginia State. He is an extremely good defensive player. He has a very good basketball IQ and makes people around him better.
Jon Myers is a 6-0 guard who played at Delhi JuCo and averaged 19 ppg. He is excellent at getting to the basket and works very hard on his game.
Damon Brown is a 6-3 pure scorer with the ability to slash to the rim as the primary threat in his arsenal. He played at SUNY Pottsdam and averaged 18 ppg. He and Kwan Waller were the first two players to come to SMAA.
Kevin Casey averaged 15 ppg at West Hills Community College. He is hyper-athletic, 6-5 shooting guard with major upside. He shoots the ball very well from the perimeter.
Frank Barr is an extremely skilled 7-foot center who understands the game. He is very humble and hard working.
Deione Lathem is a 6-8 inside-outside player who is developing his post moves. He has a great attitude and is constantly getting better.
James Stuart is a 6-10 big man from Delaware State. He is a great rebounder and very skilled inside, combined with tremendous upside and a great attitude.